Introducing Spirits & Smoke
This month marks the release of the second in the Mystic's Accomplice series, Spirits and Smoke. The publisher brought it out first in hardcover and as an ebook–the paperback version will be released in August. I was thrilled that it merited a rare starred review in the Library Journal, and then learned it got a second starred review in Publishers Weekly. I've never written a book that got TWO starred reviews!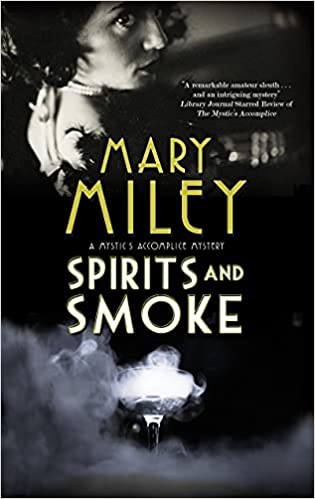 The story features Maddie Pastore, a reluctant sleuth struggling to survive in 1925 Chicago, when gangsters ruled the streets and Prohibition turned law-abiding citizens into criminals. The word "Spirits" in the title refers both to bootleg hooch and to the ghosts a fraudulent medium conjures up in her seances; "Smoke" is present at the seances and is also Twenties slang for deadly wood alcohol, the murder weapon of choice in this whodunnit. Available at your local library, bookstores, and online.