Paperback on its Way!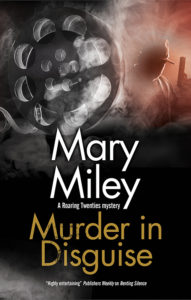 Just learned my publisher will be bringing out my latest (the fourth) in the Roaring Twenties series, in paperback–finally!!–in November. I'm pleased, because that brings down the price to a reasonable level.
Nowadays I'm at work finishing up two manuscripts: one is a work-for-hire, a corporate history of a Fortune 500 company; the other is a novel about Lady Charlotte Murray, Countess of Dunmore, one of the most intriguing characters in 18th-century history. My plan is to finish both by the end of this year.