About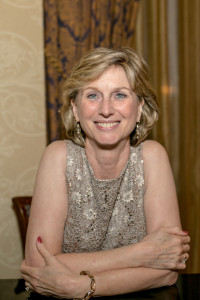 Welcome to my online home. This is where I open the door and invite you inside to meet my literary family: my 12 nonfiction books, 4 podcasts, and 200 magazine articles (many available here) as well as the historical mysteries written by my alter ego, Mary Miley. The third in my Roaring Twenties series, Renting Silence, was released in the U.S. on December 1. The fourth, Murder in Disguise, is slated for publication August 1. I've recently completed the first in a new mystery series set in Chicago during my favorite decade–the 1920s–and have plans for a new direction in 2017.    
News & Events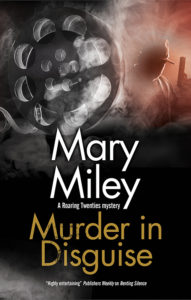 Author: MARY MILEY
Title: MURDER IN DISGUISE
Publication: PUBLISHERS WEEKLY
Issue: 19TH JUNE 2017
Murder in Disguise: A Roaring Twenties Mystery, Mary Miley. Severn, $28.99 (240p) ISBN 978-0-7278-8714-6
 The shooting murder of projectionist Joe Petrovitch, during a showing of Chaplin's The Gold Rush at a Hollywood movie theater, propels Miley's engrossing fourth Roaring Twenties mystery (after 2016's Renting Silence). The police rush to the theater, but the gunman escapes without a trace. The victim's wife, a hairdresser at the Pickford-Fairbanks Studio, asks script girl Jessie Beckett, who's a skilled amateur sleuth, to investigate. With help from Adele Astaire (Fred's glamorous sister and dance partner), actress Myrna Loy (later to achieve fame in The Thin Man), assorted vaudevillians, and police detective Carl Delaney, spunky, resourceful Jessie sets to work. Aficionados of showbiz history will delight in the technical details of filmmaking in the silent era and the peripatetic lives of the performers. Readers will also get the lowdown on bootlegging, speakeasies, and gin joints. Series fans will be pleased to know that David Carr, Jessie's love interest, has a tidy subplot of his own.
Articles & Podcasts
In May I was invited to give a lecture at the DAR museum and headquarters in Washington, D.C., on history myths that pertain to women. The DAR records most of its visiting lecturers and posts the presentation online for those who couldn't make it to the event. It's about 35 minutes long. If you'd like to listen in, click on the word "lecture" above.