About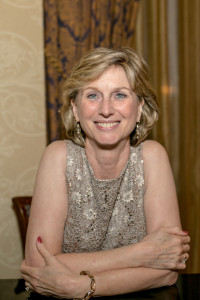 Welcome to my online home. Here's where I open the door and invite you inside to meet my literary family: my 15 nonfiction books, 200 magazine articles (some available online), and the 5 historical mysteries written by my fictional self, Mary Miley. I've just signed a contract with Severn House to write a new mystery series set in Chicago during my favorite decade, the 1920s. The first hits US shelves June 1, and I just turned in the second. Most exciting: Hollywood producers optioned film rights to The Impersonator, hoping to make it into a television movie. Sadly, the virus has not been kind to the publishing and film industries, ruining many publishers and literary agents, delaying the introduction of new books, and halting production of new films, so I have no idea what the future holds. Like most of us, I'm in a waiting mode.  
News & Events
My publisher just notified me that my new book received a (rare) Starred Review from the Library Journal. The book releases on June 1.
Miley, Mary. The Mystic's Accomplice. Severn House.  Jun. 2021. 224p.  ISBN 9780727850423. $28.99. Grieving pregnant widow Maddie Pastore didn't know what her husband did for a living, until the Chicago mob shows up at his 1924 funeral. She ends up broke and loses her house, but she's determined to make a living without calling on the mob for help. When the mystic Madam Carlotta, asks her to a séance, Maddie sees opportunity. She offers to research Carlotta's clients, and discovers she's good at digging through newspapers and wills and talking with servants. One of the mystic's clients always cancels her sessions, claiming illness; Maddie learns the woman lost her husband and a nephew to tragedy and she begins to worry that the client could be the target of a killer. Courageous Maddie uses her new skills to attempt to save a life and trap a murderer. VERDICT Miley ("Roaring Twenties" series) returns to the jazz age in this mystery introducing a remarkable amateur sleuth, widow, and mother. It skillfully combines the tantalizing atmosphere of a speakeasy- and mob-filled Chicago, historical figures, and an intriguing mystery.—Lesa Holstine, Evansville Vanderburgh P.L., IN
Articles & Podcasts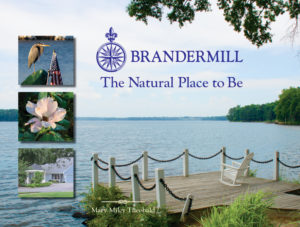 A Richmond magazine devoted a long article with many photos to my Brandermill book.
Click here to see the online version. http://richmondmagazine.com/home/uncovering-brandermill/