About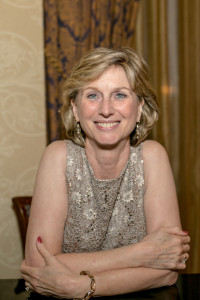 Welcome to my online home. This is where I open the door and invite you inside to meet my literary family: my 12 nonfiction books, 4 podcasts, and 200 magazine articles (many available here) as well as the historical mysteries written by my alter ego, Mary Miley. The third in my Roaring Twenties series, Renting Silence, was released in the U.S. on December 1. The fourth, Murder in Disguise, is slated for publication August 1. I've recently completed the first in a new mystery series set in Chicago during my favorite decade–the 1920s–and have plans for a new direction in 2017.    
News & Events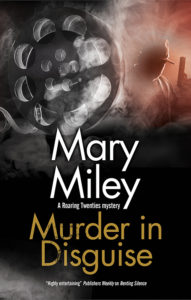 Fourth in the Roaring Twenties mystery series due to be released in August. I just received the cover design from the publisher. Love it!
Articles & Podcasts
I recently gave a talk at the Virginia Historical Society as part of their Downton Abbey exhibit, "Dressing Downton: Changing Fashions for Changing Times." My talk was titled Weird-but-True Things Most People Don't Know about the Roaring Twenties. It's a light, but serious, presentation which lasts 40 minutes (plus Q&A). In it, I share some of the surprising things I learned during my research for my Roaring Twenties mystery series, things I have incorporated into my novels. The VHS always records its Banner Lecture speakers, so here it is. I recommend pouring yourself a glass of wine before you click START.