About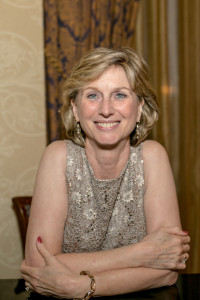 Welcome to my online home. This is where I open the door and invite you inside to meet my literary family: my twelve nonfiction books, four podcasts, and almost 200 magazine articles–many available right here–and the mysteries written by my alter ego, Mary Miley. My newest book, Rivers and Roads, came out last month. I have two corporate histories out this year: a history of St. Mary's Hospital which debuts next week and another coming in a couple of months. Stolen Memories, a gothic romance I wrote a dozen years ago, is newly available from amazon.com. Best of all, the third in my Roaring Twenties series, Renting Silence, is (finally!) scheduled for July and the fourth will come out early next year. Whew! 
News & Events
More than half a century ago, three Catholic sisters from the Congregation of Bon Secours moved to Richmond to establish a hospital. For five years, they labored over every detail—formulating plans, raising money, supervising construction, purchasing equipment, hiring staff—while continuing to nurse the sick and dying in their own homes. When St. Mary's Hospital opened its doors in the early days of 1966, Richmond learned the true meaning of the French words, bon secours. Good help. St. Mary's was Richmond's first Catholic hospital, its first hospital run by women, and its first racially integrated hospital. In 2016, it marks the fiftieth anniversary of its founding by looking back with pride on five decades of service to the community and looking ahead to a promising future. Its doctors, nurses, staff, volunteers, and sisters celebrate this landmark with a nod to the past and a vision of the future that inspires generations to come with the Bon Secours mission of compassionate care—"good help for a lifetime." 
Articles & Podcasts
On November 14, 2015, I gave a talk at the Virginia Historical Society as part of their Downton Abbey exhibit, "Dressing Downton: Changing Fashions for Changing Times." My talk was titled Weird-but-True Things Most People Don't Know about the Roaring Twenties. It's a light, but serious, presentation which lasts 40 minutes (plus Q&A). In it, I share some of the surprising things I learned during my research for my Roaring Twenties mystery series, things I have incorporated into my novels. The VHS always records its Banner Lecture speakers, so here it is. I recommend pouring yourself a glass of wine before you click START.