About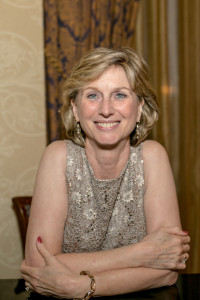 Welcome to my online home. This is where I open the door and invite you inside to meet my literary family: my twelve nonfiction books, four podcasts, and almost 200 magazine articles–many available right here–and the mysteries written by my alter ego, Mary Miley. My newest book, a gothic mystery called Stolen Memories, came out February 15. I'm just a few captions away from finishing my fifth corporate history. And at long last, the third in my Roaring Twenties series, Renting Silence, is (finally!) scheduled for August. I expect to see its cover any day now. The fourth in the series will come out next year. Whew! Looking ahead, I've turned my attention to travel and started on a new mystery series set in Chicago during my favorite decade–the 1920s. 
News & Events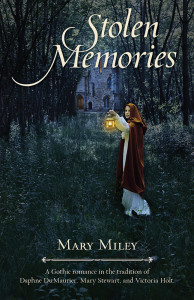 Publishers Weekly reviews only a few of the many books published each month, so I was fortunate that they chose Stolen Memories for their April 4 review–and doubly lucky that they liked it!
Set in Paris in 1928, this suspenseful novel from Mary Miley (Silent Murders) will appeal to fans of the classic movie Gaslight. After surviving being thrown into the Seine, the unidentified narrator wakes in a hospital to find that she can't recall her name or anything else about her life. Although the passport found in her purse identifies her as Eva Johnson, she refuses to accept that name. She's haunted by feverish dreams involving lost paintings and a lost little boy, and her conscious moments are also a torment, especially after she's confronted by Alexander DeSequeyra, a man claiming to be her husband. Her alarm only grows after hearing that Alexander committed a murder years earlier, but escaped conviction due to his wealth and influence. She becomes even more isolated after Alexander arranges her discharge from the hospital into his care, having overcome the doctor's medical objections with a hefty bribe. Miley keeps the twists coming—and the reader guessing—to the end.
Articles & Podcasts
I recently gave a talk at the Virginia Historical Society as part of their Downton Abbey exhibit, "Dressing Downton: Changing Fashions for Changing Times." My talk was titled Weird-but-True Things Most People Don't Know about the Roaring Twenties. It's a light, but serious, presentation which lasts 40 minutes (plus Q&A). In it, I share some of the surprising things I learned during my research for my Roaring Twenties mystery series, things I have incorporated into my novels. The VHS always records its Banner Lecture speakers, so here it is. I recommend pouring yourself a glass of wine before you click START.