About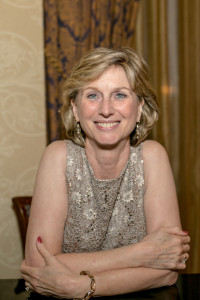 Welcome to my online home. This is where I open the door and invite you inside to meet my literary family: my ten nonfiction books, four podcasts, and almost 200 magazine articles–many available right here–and my Roaring Twenties mystery series written by my alter ego, Mary Miley. I've been busy with two books published last year and another, Silent Murders, due out in September. And I've finished the first draft of the text for a Colonial Williamsburg book on 18th-century transportation–carriages, carts, boats, and of course, feet! My focus right now is finishing up the fourth in the Roaring Twenties mystery series–working title, Murder in Disguise. My fall calendar is full of visits to book clubs, libraries, and museums where I usually bring my "show and tell," give a short talk, and sign books. I'd love to see you at any of these events that are open to the public. 
News & Events
My publisher just forwarded me the Publisher's Weekly review of SILENT MURDERS–and it's super!
Miley draws on the unsolved 1922 murder of Hollywood director William Desmond Taylor for her absorbing followup to THE IMPERSONATOR (2013). In 1925, former vaudevillian Jessie Beckett is working as a script girl when she received a dream assignment: temporary assistant to swashbuckling legend Douglas Fairbanks. To her delight, director Bruno Heilmann invites her to a party at his home, where she has a chance encounter with an old family friend. Alas, the friend and Heilmann turn up dead, and two partygoers are poisoned. The authorities sniff suspiciously around Jessie and the shady David Carr after they discover drugs at Heilmann's house. Jessie an a sharp cop suspect that more lies behind the murders, and Fairbanks is worried about the potential involvement of his alcoholic sister-in-law. Readers will enjoy the novel's taut climax, cameos by famous and future stars, and a resourceful heroine who uses her acting skills in investigating and escaping from trouble.
 
Articles & Podcasts
The leading local promoter of the restoration of Williams-burg to its eighteenth-century aspect, the Reverend Dr. W. A. R. Goodwin, summoned townspeople to a meeting June 12, 1928, to put his plan to a vote. A College of William and Mary fund-raiser and professor, as well as rector of Bruton Parish Church, he had negotiated the details with the city and county governments. They had surveyed public properties, drafted contracts, and secured the assent of Goodwin's once-anonymous backer . . . The ballots tallied one hundred-fifty to four in favor, but not everyone with an interest in the outcome got to cast one, as pro forma as these may have been. In those years, seven hundred of the town's 2,500 residents were African Americans. None attended the gathering. In Jim Crow's Virginia, they could not enter the whites-only school. Williamsburg's black citizens heard secondhand the official word that the town would become a museum, and that white Williamsburg had voted its approval.   
Read more and see slide show.