About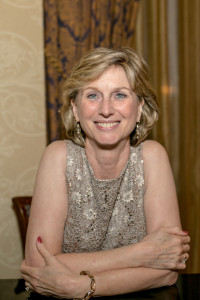 Welcome to my online home. This is where I open the door and invite you inside to meet my literary family: my ten nonfiction books, four podcasts, and almost 200 magazine articles–many available right here–and my Roaring Twenties mystery series written by my alter ego, Mary Miley. I've been busy with two books published last year and another, Silent Murders, coming out in five months. And Colonial Williamsburg has just contracted for a book on 18th-century transportation–carriages, carts, boats, and of course, feet! My focus right now is on The Impersonator, a murder mystery that came out last September. My calendar is crammed full of visits to book clubs, libraries, and museums where I usually bring my "show and tell," give a short talk, and sign books. I'll be in Philadelphia, Raleigh, Maryland, and Virginia (Richmond, McLean, Crozet, and Williamsburg) during April and May and would love to see you at any of these events that are open to the public. 
News & Events
Saturday was an exciting day! A letter arrived announcing that THE IMPERSONATOR had been chosen as one of five finalists for the 2014 People's Choice Literary Award that the Library of Virginia gives each year. Winners for fiction, nonfiction, and poetry are announced in the fall, so I have a long wait before the results are known. 
Articles & Podcasts
If Williamsburg's Restoration were a movie, its co-stars would be the Reverend Dr. W. A. R. Goodwin, who provided the vision, and John D. Rockefeller, Jr., who provided the funds to bring the colonial capital back to life. Just as movies have supporting actors, the early Restoration did, too. Among the most significant was Elizabeth Hayes, secretary to Goodwin. Today we would call her an executive assistant, a senior administrative assistant, or a chief operations officer, but in the 1920s, the job title for almost every woman who worked in an office was "secretary."
Keep reading . . . go to page 60.