About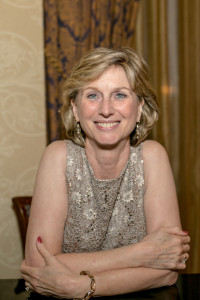 Welcome to my online home. This is where I open the door and invite you inside to meet my literary family: my ten nonfiction books, four podcasts, and almost 200 magazine articles–many available right here–and my Roaring Twenties mystery series written by my alter ego, Mary Miley. I've been busy with promoting Silent Murders, which came out last fall, and I'm looking forward to seeing the book I wrote for Colonial Williamsburg, Rivers and Roads, appear this summer. My writing is focused on finishing the fourth in the Roaring Twenties mystery series (working title, Murder in Disguise), and writing two corporate histories. My calendar is light on travel–only 6 book events scheduled in the upcoming months, plus a vacation trip to Alaska, but that leaves time to get some serious writing done. 
News & Events
On Monday, I went to jail. 
I started teaching a writing course at the new Richmond city jail, properly known as the Richmond Justice Center. I have thirteen inmates in my class, all men, ages 61 to late twenties, and the course lasts ten weeks. After that, I'll repeat the same format for the female inmates. I wasn't sure what to expect as far as ability, but the men are all very appreciative and eager to learn. This isn't a class with grades or tests. My goal is that each student will improve his writing so that he'll become a little more eligible for a job when he gets out. We'll see how it goes.
Articles & Podcasts
The leading local promoter of the restoration of Williams-burg to its eighteenth-century aspect, the Reverend Dr. W. A. R. Goodwin, summoned townspeople to a meeting June 12, 1928, to put his plan to a vote. A College of William and Mary fund-raiser and professor, as well as rector of Bruton Parish Church, he had negotiated the details with the city and county governments. They had surveyed public properties, drafted contracts, and secured the assent of Goodwin's once-anonymous backer . . . The ballots tallied one hundred-fifty to four in favor, but not everyone with an interest in the outcome got to cast one, as pro forma as these may have been. In those years, seven hundred of the town's 2,500 residents were African Americans. None attended the gathering. In Jim Crow's Virginia, they could not enter the whites-only school. Williamsburg's black citizens heard secondhand the official word that the town would become a museum, and that white Williamsburg had voted its approval.   
Read more and see slide show.